Any Morocco vacation can be customised for your private Morocco holiday. Take a look at our suggested itineraries to get some ideas.
Please choose the tour of interest to you and contact us Today. Reservations: by Email, Phone, WhatsApp , contact form.
Tours from Marrakech
Tours from Fes
Private Day trips
Merzouga Excursions
Tours from Casablanca
Best Destinations
Tours from Tangier
Get suggestions, advice and Reservation.
Contact us now
Email seearoundmorocco@gmail.com
Whatsapp +212623232916
Phone +212676236414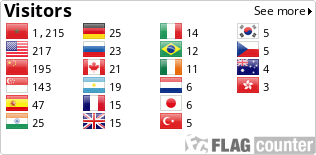 Email seearoundmorocco@gmail.com
Whatsapp +212623232916
Phone +212676236414


On a private trip, we have expert guides and drivers that will help you make the most of your time and visit the many places of Morocco.
4 DAY TOUR FROM MARRAKECH TO FES VIA SAHARA DESERT
Highlights & Tour Info:
Tour departure every day from Marrakech towards Fes.
Pick up from your Marrakech local hotel or airport.
Private travel in A/C vehicles for best experience.
Local Marrakech Tour drivers and Guides.
Dinners and breakfasts included as per itinerary.
Private Marrakech Tour, nobody else in your group.
Luxury Tour available on request.
Comfortable Sahara Desert camp in Merzouga.
Camel ride in Sahara Desert of Merzouga.
DESERT TOUR FROM MARRAKECH TO FES:
4 Day Tour From Marrakech to Fes via Sahara Desert
In Morocco, we organize personalized customized tours with qualified English-speaking tour guides. Private excursions from Marrakech can be tailored to your specific requirements, and are the perfect alternative for those who like to travel independently.
1st day: Fes-Middle Atlas-Ziz Valley-Merzouga Desert- Camel trek and overnight in the Berber tent.
Our desert adventure begins at your riad or hotel in Marrakech. You'll be picked up by a local driver from See Around Morocco, a well-known Moroccan tour company, and driven across the high Atlas Mountains.
We will pick you up at your hotel/riad and leave Fes travelling towards Ifran, a beautiful mountain village, referred to as "the Switzerland of Morocco" and then on to Midelt. During this journey, you'll experience glimpses of the Middle Atlas and Higher Atlas mountains. Stopping at Azrou, a Berber village in the middle of the famous cedar forest-the largest in Morocco-where you may well sight Barbary apes. After spending some time in the woodland, you'll continue on to Midelt, passing through the Atlas Summits' spectacular hills and mountains. Following Midelt, you'll go across the intriguing Tiz Ntalghamt pass and the Ziz Gorge, with views of the High Atlas plateau in between. As you approach Errachidia, you'll note how the environment transforms to offer indications of the desert. Lunch will be served here, and you will be treated to Berber hospitality. After that, you'll proceed to Erfoud and Rissani through the lush Ziz Valley, stopping for panoramic vistas along the way. In the afternoon, we arrived in Merzouga. We'll take a one-hour camel ride to our sahara camp, which is situated in the middle of a sea of dunes (Erg Chebbi). Before dinner, we'll watch the sunset from the top of a dune, then sleep in a tent under the stars.
2nd Day: Merzouga Desert-Nomads Families-Tisardmin Oasis-Khamlia Village-Erg Chebbi
This is the epitome of a desert day. "Date with the Sunrise" If you're in the middle of the desert, it's well worth getting up early to see the most amazing sunrise you've ever seen from the top of a dune near the camp and take in the natural beauty. We return to Merzouga on camels after sunrise, where a sumptuous breakfast awaits us. Then we'll skirt the Erg Chebbi, a vast stretch of sandy desert where we'll locate Morocco's Big Dune, which stands at more than 250 meters high. We then proceed on the road that was once used for the "Paris-Dakar" and terminates in the Agelia-bound mountains. We make a pit stop in Tissardmin oasis, where we can still see fossil quarries. Then we continue down a road where we may observe nomad villages and learn about their customs and secrets. The next stop will be at a vantage point with a panoramic view of Erg Chebbi. We arrive in Mali's Kamilia Village, where we will enjoy a calming cup of tea while listening to a concert of Gnawa spiritual music. Transfer to your hotel and spend the afternoon exploring the town or watching the sunset from the dunes close to the hotel. In the motel for dinner and the night.
3rd Day: Merzouga Desert-Rissani Market-Erfoud Fossil's-Todra Gorges-Dadés
After breakfast, we depart for Rissani, where we will explore the market (market days: Tuesday, Thursday, Saturday). We next travel to Erfoud, where we may tour the petrified marble factories before heading to the Touroug and Tinjdad palm fields. We'll arrive in the Todra Gorges, one of the nicest sites in the High Atlas, an hour later. Because of its beauty and high rock sides, the river's passage has carved out a cliff-sided canyon, which is particularly popular among climbers. Free time to eat lunch in this beautiful location. A brief walk through the gorges is highly recommended to fully enjoy the landscape's splendor. We continue to the Dadès valley, also known as the fig valley, in the afternoon, passing through Boumalne Dadés. We'll come to a halt at the "monkey legs." In the Dadès gorges for dinner and the night.
4th Day: Dadés Valley – Ouarzazate – Ait Ben Haddou Kasbah-High Atlas Mountains-Marrakech
After breakfast, we can take advantage of one of the best views of the Dadès valley from one of the mountain's strategic lookouts. From there, we may take in the vast number of kasbahs and their various beautiful features. Then we travel along a route lined with other tourist-oriented kasbahs. We'll go to Ouarzazate to explore the Kasbah of Taourirt, the historic house of the Glaoui or Marrakech pasha, after stopping to appreciate the "One Thousand Kasbahs route," the Roses Valley, and the large Skoura palm forest. We can also go to the movie studios and the movie museum if you're interested. We'll make a pit stop in Ait Ben Haddou's ksar (fortified settlement), where we'll see the famed Kasbah (declared a World Heritage Site by UNESCO in 1986). Gladiator, Obelix, The Mummy, The Jewel of the Nile, Sahara with Penélope Cruz, and others have all been filmed on this magnificent stage. Lunch hour in town is free. We began our journey to Marrakech in the afternoon, passing through the mountain port of Tizi Ntichka and making a few photo stops along the way. We've now moved on from the lunar terrain to a colorful scene. We'll arrive in Marrakech about 6 p.m., transfer to the hotel, and call it a day.
Explore best of Morocco with See Around Morocco ,as we offer private tours customizable to your wishes.
Contact us now
Included in tour:
Pick up from your Marrakech riad, villa, hotel , train station or airport.
Private Tour in A/C cars only.
Experienced Tour driver and Guide.
All dinners and breakfasts.
Night in hotels and desert camp.
Adventure camel trip in Desert.
Drop off at your hotel in Fes at the end of the private Morocco Tour.
Not Included:
Lunches & Soft Drinks
Departure:
From your local hotel at 8 a.m.
End of The tour:
We drop off at your hotel on the last day between 6-8 p.m.
Important Info:
To get best price contact us in advance.
Family Tours:
We organise best trips for family with kids.
Reservations:
Via email, contact form, WhtasApp or Phone call. All details at our contact page.
Contact us now
Fes Tours
Casablanca Tours
Tangier Tours