Any Morocco vacation can be customised for your private Morocco holiday. Take a look at our suggested itineraries to get some ideas.
Please choose the tour of interest to you and contact us Today. Reservations: by Email, Phone, WhatsApp , contact form.
Tours from Marrakech
Tours from Fes
Private Day trips
Merzouga Excursions
Tours from Casablanca
Best Destinations
Tours from Tangier
Get suggestions, advice and Reservation.
Contact us now
Email seearoundmorocco@gmail.com
Whatsapp +212623232916
Phone +212676236414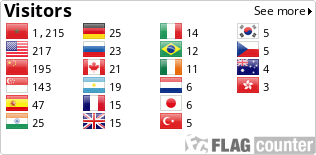 Email seearoundmorocco@gmail.com
Whatsapp +212623232916
Phone +212676236414


On a private trip, we have expert guides and drivers that will help you make the most of your time and visit the many places of Morocco.
CONTACT US FOR LOCAL NATIVE GUIDED TOURS IN MOROCCO
SMALL GROUPS & PRIVATE TOURS IN MOROCCO
Want to have a charismatic and entertaining local tour guide for private travel in Morocco? Our excellent guides will take you on the tour of the Sahara Desert as you want to see it.
Choose from one of our top-selling, pre-planned Morocco Tour itineraries, and tell us the landmarks, stories or parts of the Morocco you want to see, how long you have to travel and when you want to go. ,We'll build best Morocco Tour itinerary that suits you! If you'd like to organise a private Morocco tour, either for yourself or a group of your friends, let us know and we'll put together a custom itinerary for your best Morocco trip, including the places you want to see whilst also taking you to our favourite places at your chosen destination.
Just let us know where you want to go, when you want to go there and how many people are in your private group and we'll do the rest! We'll consult with you every step of the way in the planning process, to make sure you get around Morocco tour you are after! If you have any questions or queries, about any of our Morocco private tours, dates, custom itineraries or services we might be able to help you with, then please contact us using any of the methods below. We will aim to reply to you within couple of hours.
We run locally based Desert Excursions, Day trips all year round, as well as various multi-day Sahara trips around Morocco. Each year we hope to offer adventure and culture tours that teach others about the colourful history and culture that Morocco has to offer.
Phone: Moha +212 676 236414
WhatsApp: Moha +212 623232916
Email: seearoundmorocco@gmail.com
Address:
See Around Morocco
Ksar Hassi Labied Merzouga 52202 , Morocco
Itineraries:
Our itineraries are designed to best suit the needs of our clients.
Tour Payment:
For our Morocco multi-day tours, once a trip has been confirmed, we require a 25% deposit in order to reserve your place on the selected around Morocco tour. Our multi-day tours not includes flights to and from Morocco.
What is included in the price of your tours?
All tour prices (multi-day trips) include guide, comfortable transportation in A/C vehicle. Our multi-day tours also include accommodation and breakfasts/dinner. Please check the specific tour page on our website for full details or drop us an e-mail for further information.
What language are your tours in?
We are able to provide guided Morocco tours in English , French and Spanish.
Are your tours suitable for children?
Yes, we are more than happy to have children on our Morocco trips and tours. Please contact us beforehand though before booking on so we can discuss what the tour involves and also see if we are able to offer any discounts for children.