Email seearoundmorocco@gmail.com Whatsapp +212623232916 Phone +212676236414


Tours from Marrakech
Tours from Fes
Tours from Casablanca
Tours from Tangier
Private Day trips
Merzouga Excursions
Best Destinations
Any Morocco vacation can be customised for your private Morocco holiday. Take a look at our suggested itineraries to get some ideas.
Please choose the tour of interest to you and contact us Today.
Reservations: by Email, Phone, WhatsApp , contact form.
Get suggestions, advice and Reservation.
Contact us now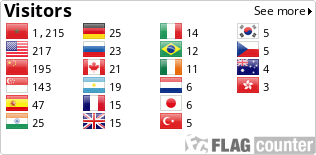 Privately guided and small group Morocco excursions for visitors who want to see the best of the Sahara Desert.
On a private trip, we have expert guides and drivers that will help you make the most of your time and visit the many places of Morocco.
Email seearoundmorocco@gmail.com Whatsapp +212623232916 Phone +212676236414


Morocco: Private Day Trips from Marrakech
Day Excursion from Marrakech to Essaouira
We offer Marrakech day trips in summer and winter also . Enjoy our private day tours to Atlantic coast, Atlas Mountains and city tours. Contact us and let us customize your Marrakech adventure.
Day Excursion from Marrakech to Ait Benhaddou
Day Excursion from Marrakech to Ouzoud
Plan a Trip to Marrakech with us and book one of our best private day tours. Discover Marrakech is the right answer to the all your travel question.
DAY EXCURSION FROM MARRAKECH TO OUZOUD
Highlights & Tour Info:
Day Tour departure every day from Marrakech.
Pick up from your hotel or riad.
Comfortable Travel in A/C vehicles only.
Local Tour driver and Guides.
Private Excursion , nobody else in your group.
Luxury Day Tour available on request.
Optional Activities.
Family friendly Excursion.
PRIVATE DAY TRIPS MARRAKECH:
Guided Day Excursion from Marrakech to Ouzoud waterfalls
Drive into the beautiful High Atlas Mountains on a day trip from Marrakech to Ouzoud Falls. Nestled in the High Atlas Mountains, just a 150 km away from Marrakech, the Cascades d'Ouzoud is one of the most remarkable of the natural wonders.
Our Day trip starts from your riad or hotel in Marrakech. The local driver from See Around Morocco , trusted travel company in Morocco will pick you and we travel in private A/C vehicle.
Admire the natural view of waterfalls falling from a height of 110m. We discover the most dramatic of Morocco's waterfalls, with overhanging cafés, and pools to plunge into. At a hight of 100 meters The Cascades d'Ouzoud are the most spectacular in Morocco, their amphitheatre of waterfalls falling into pools in a lush valley that remains invisible till the last moment.
After arriving at the foot of waterfalls, you can enjoy a great moment on the back of a small boat to cross the river. We will offer a walk through olive groves in order to explore the Barbary apes. Lunch at a typical restaurant few meters of the falls. Then we transfer you back to Marrakech city.
Explore best of Morocco with See Around Morocco ,as we offer private Full Day Tours customizable to your wishes.
Contact us now
Included in tour:
Pick up from your Marrakech riad, villa, hotel , train station or airport.
Private Tour in A/C cars only.
Experienced Tour driver and Guide.
Guided Excursion.
Ideal day trip for family.
Adventure activities available.
Drop off at your hotel at the end of the private Marrakech Trip.
Not Included:
Lunch & Soft Drinks
Departure:
From your local hotel at 8.30 a.m.
End of The Day tour:
We drop off at your hotel between 5 to 7 p.m.
Important Info:
To get best price contact us in advance.
Family Day Tours:
We organise Day Trips for family with kids.
Reservations:
Via email, contact form, WhtasApp or Phone call. All details at our contact page.