Email seearoundmorocco@gmail.com Whatsapp +212623232916 Phone +212676236414


Tours from Marrakech
Tours from Fes
Tours from Casablanca
Tours from Tangier
Private Day trips
Merzouga Excursions
Best Destinations
Any Morocco vacation can be customised for your private Morocco holiday. Take a look at our suggested itineraries to get some ideas.
Please choose the tour of interest to you and contact us Today.
Reservations: by Email, Phone, WhatsApp , contact form.
Get suggestions, advice and Reservation.
Contact us now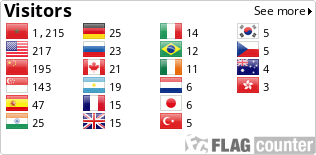 Privately guided and small group Morocco excursions for visitors who want to see the best of the Sahara Desert.
On a private trip, we have expert guides and drivers that will help you make the most of your time and visit the many places of Morocco.
Email seearoundmorocco@gmail.com Whatsapp +212623232916 Phone +212676236414


Full Day and Night Camel Trek in Merzouga
Merzouga Sandboarding Activity in Desert
Merzouga Desert 4x4 Offroad Day Tour
Buggy ATV Excursion in Merzouga Desert
Best Merzouga Berber Cooking Lesson
Everything you need to know to go on a Sahara desert trip to Merzouga you will find at our travel website. We offer range of activities for adults, kids and people of all ages.
Excursions in Merzouga Desert
Merzouga Camel Trip with 1 Night in Camp
Reserve our most popular Desert excursions, day trips and Safaris in Merzouga, Morocco. Best price and on time departures guarantee! Read the reviews of your fellow travellers in our TripAdvisor.
Merzouga Camel Trip and 2 Nights in Camp
Quad Excursion in Merzouga Desert
MERZOUGA DESERT 4X4 OFFROAD DAY TOUR
Excursion Highlights:
Departure from your Merzouga hotel.
Pick up from your hotel or camp.
Local Sahara Desert Driver.
4x4 Excursion.
Luxury 4x4 Tour available on request.
Visit Rissani.
Travel to Taous and Khamlia.
EXCURSIONS IN MERZOUGA:
Merzouga Desert 4x4 Offroad Day Tour
Discover the remote desert of Morocco in 4x4 desert trip. 4WD ATV & Off-Road Tours.
Day 1:
Our Merzouga Desert Excursion starts from your riad or hotel in Merzouga.
Explore Merzouga for an adventure 4x4 excursion. We offer Merzouga desert trips available every day.
Explore the best of Morocco with See Around Morocco, as we offer guided desert excursions and tours that may be tailored to your specific needs.
Contact us now
Included in tour:
Pick up from your Merzouga riad, hotel , bus station or taxi.
Private 4x4 Tour.
Experienced Tour Guide.
Comfortable Family Excursion.
Adventure Desert Tour around Merzouga.
Drop off at your hotel at the end of the camel trek.
Departure:
From your local hotel.
End of Excursion:
We drop off at your hotel once the excursion finish.
Best Services:
We offer all adventure desert activities.
Important Info:
To get best price contact us in advance.
Family Tours:
We organise family excursions with kids.
Reservations:
Via email, contact form, WhtasApp or Phone call. All details at our contact page.