Email seearoundmorocco@gmail.com Whatsapp +212623232916 Phone +212676236414


Tours from Marrakech
Tours from Fes
Tours from Casablanca
Tours from Tangier
Private Day trips
Merzouga Excursions
Best Destinations
Any Morocco vacation can be customised for your private Morocco holiday. Take a look at our suggested itineraries to get some ideas.
Please choose the tour of interest to you and contact us Today.
Reservations: by Email, Phone, WhatsApp , contact form.
Get suggestions, advice and Reservation.
Contact us now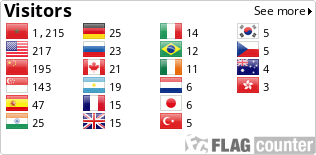 Privately guided and small group Morocco excursions for visitors who want to see the best of the Sahara Desert.
On a private trip, we have expert guides and drivers that will help you make the most of your time and visit the many places of Morocco.
Email seearoundmorocco@gmail.com Whatsapp +212623232916 Phone +212676236414


5 day Morocco Desert Tour from Marrakech
Looking to discover the best of Merzouga in Sahara Desert trip ? Browse with our best Marrakech to Merzouga Tours & Guided holiday packages. We will show you the best of Atlas Mountains and Sahara dunes including camel trip and night in camp.
Most popular Desert Tours from Marrakech
2 Day Tour departure Marrakech to Zagora
No matter where you go, you'll have a terrific time. For the best Marrakech tour, plan your vacation with Local Expert Assistance. We provide one-of-a-kind Merzouga trips.
2 day Tour from Marrakech to Merzouga and Fes
3 Day Tour from Marrakech to Merzouga Desert
3 Day Tour from Marrakech to Desert and Fes
4 day Tour from Marrakech to Sahara desert
4 Day Tour From Marrakech to Fes via Sahara Desert
2 DAY TOUR FROM MARRAKECH TO ZAGORA DESERT
TOUR FROM MARRAKECH TO ZAGORA:
Private Marrakech tour to Zagora 2 day trip with a camel trip
Use our regular desert tours from Marrakech as inspiration and let us know if there's anything else you'd like to. Experience all of this with your own private Sahara tour guide.
Day 1: Marrakech - Ait Ben Haddou -Ouarzazate- Zagora camel ride
Our desert excursion begins at your Marrakech riad or hotel. You will be picked up by a local driver from See Around Morocco, a well-known Moroccan travel business, and will journey across the high Atlas Mountains.
After crossing the Atlas Mountains, we reach Kasbah Ait Ben Haddou and Ouarzazate. The Kasbah or Ksar where many Hollywood movies are being filmed. There is a possibility to visit the Atlas film studios. We will travel to the south and cross the second pass which is Tizi N'Tnifift at 1710m and Ait Saoun village. the former route of caravans for Sahara traders coming from "Tombouktou", you will reach the first administrative center called "Agdez Village" that marks the source of Draa Valley, with it's 6 successive palm groves stating and Kasbahs stating the famous Tamnougalt Kasbah. You will continue through the lunar landscapes and the Pre-Sahara routes until you get to Zagora town, the native region of the Saadian dynasty who used to rule Morocco in the XVII century. You will take a camel trek on the sunset and get to the camp to enjoy your dinner and overnight in the tents.
Day 2: Zagora - Ouarzazate - Ait Ben Haddou - Marrakech
Today after seeing the sunrise we go back on the camels, after breakfast and having a shower, we will start our journey back to Marrakech, on the way we sill visit the Berber shops of fossils, carpets, lamps, leather… We will arrive at Ouarzazate in afternoon, after visiting it we will continue to Marrakech.
Explore best of Morocco with See Around Morocco ,as we offer private tours customizable to your wishes.
Contact us now
Included in tour:
Pick up from your Marrakech riad, villa, hotel , train station or airport.
Private Tour in A/C cars only.
Experienced Tour driver and Guide.
All dinners and breakfasts.
Night in desert camp.
Adventure camel trip in Desert.
Drop off at your hotel at the end of the private Morocco Tour.
Not Included:
Lunches & Soft Drinks
Departure:
From your local hotel at 8 a.m.
End of The tour:
We drop off at your hotel on the last day between 6-8 p.m.
Important Info:
To get best price contact us in advance.
Family Tours:
We organise best trips for family with kids.
Reservations:
Via email, contact form, WhtasApp or Phone call. All details at our contact page.
Contact us now
Highlights & Tour Info:
Tour departure every day from Marrakech.
Pick up from your hotel or airport.
Travel in A/C vehicles only.
Local Tour drivers and Guides.
Dinners and breakfasts included.
Private Tour, nobody else in your group.
Luxury Tour available on request.
Comfortable Sahara Desert camp.
Camel ride in Sahara Desert.