Any Morocco vacation can be customised for your private Morocco holiday. Take a look at our suggested itineraries to get some ideas.
Please choose the tour of interest to you and contact us Today. Reservations: by Email, Phone, WhatsApp , contact form.
Tours from Marrakech
Tours from Fes
Private Day trips
Merzouga Excursions
Tours from Casablanca
Best Destinations
Tours from Tangier
Get suggestions, advice and Reservation.
Contact us now
Email seearoundmorocco@gmail.com
Whatsapp +212623232916
Phone +212676236414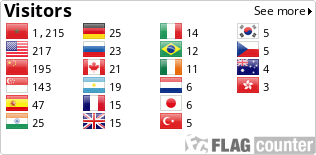 Email seearoundmorocco@gmail.com
Whatsapp +212623232916
Phone +212676236414


On a private trip, we have expert guides and drivers that will help you make the most of your time and visit the many places of Morocco.
SEE AROUND MOROCCO - BEST TOUR IN MOROCCO.
Camel Trips, Merzouga Excursions and Desert Experience.
Would you like to explore Morocco in a unique way, away from the throng and tourist traps? If this is the case, you should think about taking the best Morocco private trip available.
SEE AROUND MOROCCO: TOP SAHARA DESERT TOURS & VACATIONS
We understand that each Moroccan visitor is unique. Every year, we assist in the planning and organisation of individualised journeys to Morocco and the Sahara Desert for hundreds of people.
Whether you're a couple, a group of friends, or a family, we'll listen to what you want to see and do in Morocco and create a custom itinerary just for you.
A private Morocco tour may be for you if you want a customised, tailormade vacation to Morocco organised by our Morocco travel professionals to make the most of your time in the Sahara Desert, Atlas Mountains, and Atlantic coast. Over the last eight years, I've been organising Premium and Luxury tours to Morocco with the greatest guides and drivers.
Our local guides and excellent local expertise provide you with an authentic Moroccan experience, complete with all of its riches.

We will work with you to tailor your trip and transform your holiday into a once-in-a-lifetime excursion.

Join one of our private Morocco tours and allow our Moroccan local guides take you on an authentic adventure to experience the best of Morocco while keeping your safety in mind.

Our private bespoke Morocco excursions are designed to meet your specific travel requirements. As the leading Morocco travel operator, we place a premium on quality and sustainability.
Most popular Desert Tours from Marrakech
No matter where you go, you'll have a terrific time. For the best Marrakech tour, plan your vacation with Local Expert Assistance. We provide one-of-a-kind Merzouga trips.
2 Day Tour departure Marrakech to Zagora
2 day Tour from Marrakech to Merzouga and Fes
3 Day Tour from Marrakech to Merzouga Desert
3 Day Tour from Marrakech to Desert and Fes
4 day Tour from Marrakech to Sahara desert
5 day Morocco Desert Tour from Marrakech
Book Morocco's most popular Sahara Desert Tours. For all of our suggested tours, we guarantee the best pricing and experience.
Suggested Tours Packages in M0rocco
Choose our luxury private automobile if you wish to see the top sights in Morocco in a pleasant and hassle-free manner. Travel across Morocco from Casablanca.
Tours from Fes to Merzouga
Excursions in Merzouga Desert
Reserve our most popular Desert excursions, day trips and Safaris in Merzouga, Morocco. Best price and on time departures guarantee! Read the reviews of your fellow travellers in our TripAdvisor.
Merzouga Camel Trip with 1 Night in Camp
Merzouga Camel Trip and 2 Nights in Camp
Quad Excursion in Merzouga Desert
Full Day and Night Camel Trek in Merzouga
Merzouga Sandboarding Activity in Desert
Merzouga Desert 4x4 Offroad Day Tour
Buggy ATV Excursion in Merzouga Desert
Best Merzouga Berber Cooking Lesson
Everything you need to know to go on a Sahara desert trip to Merzouga you will find at our travel website. We offer range of activities for adults, kids and people of all ages.